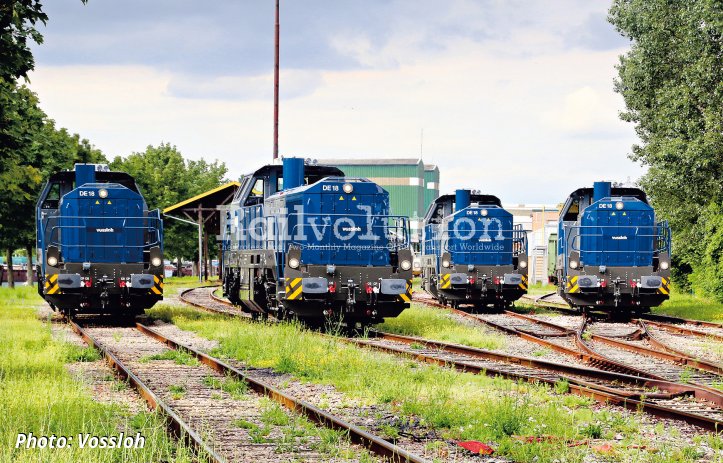 State-Of-The-Art Diesel Technology For Future Applications
Since 2003, drastic reductions in emission limits have been coming into force in a series of stages and will attain their next peak level in 2022 with Stage V. At the same time, deregulation of rail markets has been encouraging western European companies to replace many of their older locomotives, some of which had been in operation for over 50 years.
Photo: Four DE 18 locomotives ordered by Millet-RégioRail of France in 2016. This photo was taken at Strasbourg, Port du Rhin, on 13 June 2018.