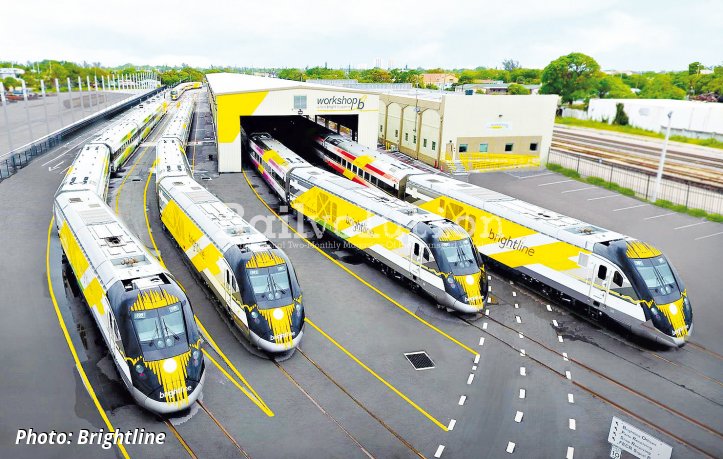 Brightline Services Inaugurated
In many respects 2017 was a punishing year for Florida. Central Florida recorded drought conditions during the first months of the year, and in the autumn came one of the most active and destructive hurricane seasons of all time. However the Sunshine State had one good reason to celebrate - the build-up to the inauguration of private passenger services between West Palm Beach, Fort Lauderdale and Miami by Brightline on 19 May 2018.
Photo: The photo was taken on 5 October 2017 and shows the complete Brightline fleet outside "workshop b".