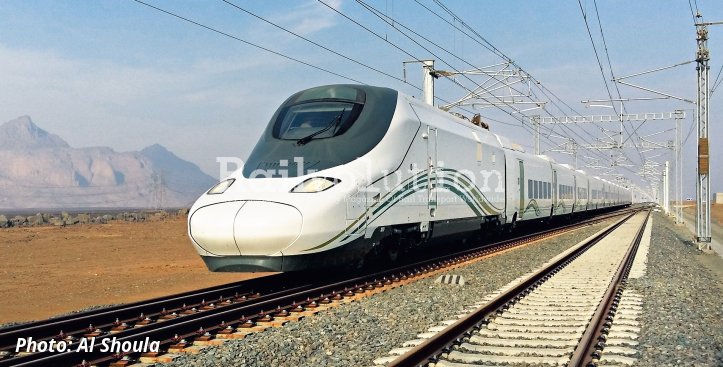 Flying Through The Saudi Arabian Desert
On 25 September 2018 in Jeddah, King Salman bin Abdulaziz al Saud announced, prior to boarding the first public high speed train to Madinah: "We thank Allah for the growth and prosperity in all fields in our country, and we thank Allah Almighty for His grace. Thank you." Thus ended the lengthy construction saga of Saudi Arabia's Haramain Railway, the first high speed railway in the Middle East, linking the two most sacred cities in the Islamic world. "Haramain" or "Haram" translates as 'The Two Holy Sanctuaries'.
Photo:
 Talgo's T350 high speed trains are today's "flying carpets" in Saudi Arabia. The "waves" in two shades of green in the livery could symbolise a flying carpet or the undulations of desert dunes, and also reflects the green and white of the Saudi flag.