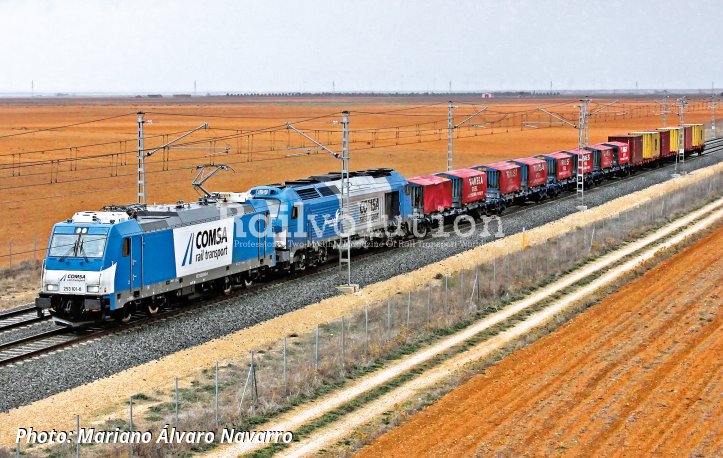 Ten Years Of The TRAXX-ES
January 2019 was the tenth anniversary of the putting in service of Renfe Mercancías' TRAXX 253.001. This machine, a TRAXX F140 DC, was built at Bombardier's Vado Ligure works in Italy, then sent to Germany for testing. The first eight years of its life were with Renfe, but in April 2017 it was hired by Renfe Alquiler to Comsa Rail Transport, and in April 2018 to LC Rail. It is currently based at Can Tunis depot in Barcelona.
Photo:
COMSA Rail Transport's 253.101, paired with EURO 4000 335.003, near Chinchilla, to the east of Albacete, on 30 October 2010.