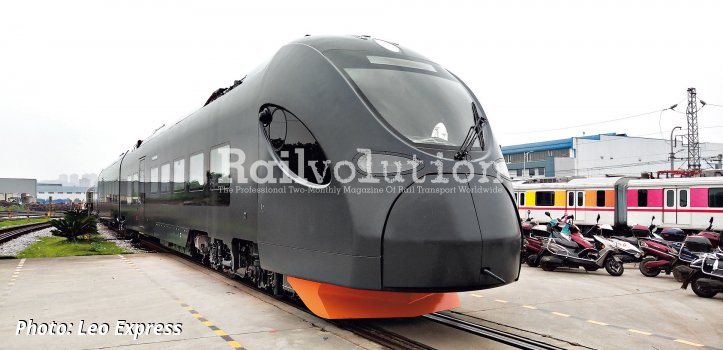 Leo Express - Ambitions And Achievements
On 3 June 2019 LE released the first photos of its new EMUs from CRRC. Peter Köhler commented: "Leo Express together with CRRC have developed a new type of EMU, while the design and concept is owned by our company."
Photo:
One of the three Leo Express EMUs at the CRRC Zhuzhou works on 4 May 2019.